SHIP LOADING AND UNLODING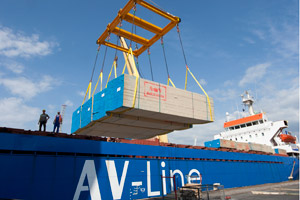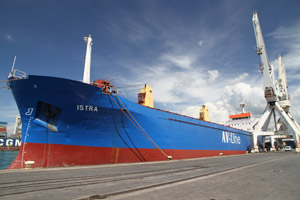 We prefer loading with so-called "SLINGS".
This results in an optimisation of the transport, because:
the timber-packages are hardly affected by transport damages compared to conventional loading with steel ropes.
loading time is shortened.
more volume can be loaded onto the ships, as poles are not required.
The most important argument:
The unloading time is reduced to a third of the normal time and the demurrage costs are cut.