RAW MATERIAL – WOOD "MADE IN AUSTRIA"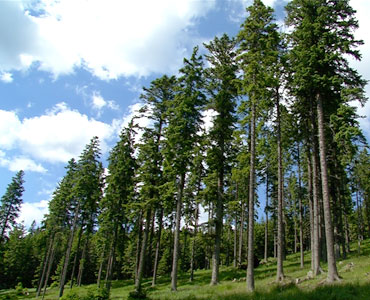 Austria has a forest area of 3.92 million hectares, this is more than 46% of the state territory with increasing tendency. 83% of the total forest area is forested land.
The composition of wood types depends on the growth area - predominant 61.4% spruce, 9.2% beech wood and 6.8% larch.
The forest respectively wood material and the concept of sustainability are ever since closely linked. This is not a coincidence. Already 300 years ago this term has found its way into the forestry and is still an important basic principle of the forest management in Austria.
Population
Population density
Inhabitants per sq km
Area in sq km
Gross domestic product (GDP)
in USD (total, nominal)
8,504,850
101.4
83,871
419.2 Mrd.